Adventure of Family Life Seminars
We have designed Adventure of Family Life Seminars to edify and equip believers for biblical victory in the adventure of life, family, marriage, and parenting.
The seminars are adjustable to a 3-hour, 5-hour, or 8-hour depth. (Mini-Seminars are appropriate for one night or one morning.)
Thurlow and Lynda Switzer jointly teach marriage, parenting, and family life seminars because they are committed to establishing the most basic first-line of defense in the local church, the Christ-centered, Spirit-filled family. Thurlow specializes in graphic, relevant, systematic, and visual instruction of the Scriptures when dealing such topics such as family life, marriage, and parenting, while Lynda excels in down-to-earth practical skills and insights, and is particularly effective in bringing out the nuances of parenting.
Thurlow and Lynda are the parents of four grown children; all married, and have seventeen lovely grandchildren.
The types of seminars that may be selected for the edification and equipping of the congregation are listed here.
(Please contact us at
info@LGMweb.org
if you have any questions.)
---
Family Life Seminars
Secrets of Family Life – A Biblical Vision for Healthy Family Life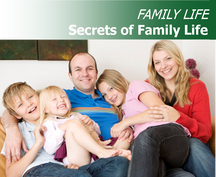 This 8-hour foundational seminar presents the biblical vision, picture, and principles for a healthy family, beginning with a fresh examination of what it means to experience and enjoy Christ-centered, Spirit-filled living in the context of the family. It introduces the subjects of family pilgrimage, family covenant, family communication, and family discipleship, with special attention to the male and female parental model.

---
The Art of Effective Communication – Principles of Communication and Conflict Resolution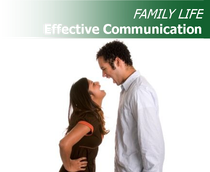 This 3-hour seminar pragmatically helps people avoid the disastrous impact of bad communication practices. Presented are an intriguing array of passages and practical advice about the matters of inter-personal relationship and communication, intended for family members, church leaders, and professional people. This seminar pursues the secret of listening skills and the science of communications.

---
---
Marriage Seminars
Marriages can be healthy, fulfilling, and productive on every level, emotionally, volitionally, intellectually, and spiritually. However, marriages are in trouble today.

Healthy Marriage Tune-Up – Sharpen, Fine-tune, and Improve your Marriage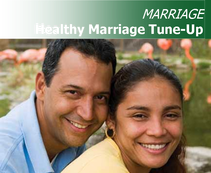 This 8-hour seminar has proved to be a popular presentation, designed to sharpen, fine-tune, and improve the already-healthy marriage. Includes a fresh examination of what it means to be male and female in the image of God. Of special interest are the areas of communication and godly order in the marriage. Couples interested in improving their marriage will enjoy this honest and realistic assessment of marriage growth.
---
Marriage: A Progressive Adventure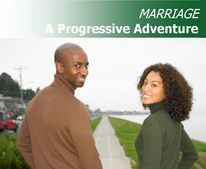 This seminar inspires married couples to see how this most important relationship can grow and progress with time.
---
Song of Solomon: An Odyssey in Love – Love, Romance, and Oneness Within Marriage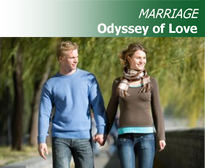 This 3-hour seminar deals with the dynamics of communication and love within the context of courtship and marriage. It touches the heart and core of marriage companionship and communication, providing a wonderful picture of the one-flesh potential of male and female union in the divine image of God.

---
The Proverbs 31 Man and Woman – An Ancient/Contemporary Look at Marriage Teamwork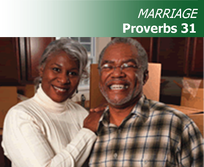 This 3-hour seminar presents an ancient yet contemporary look at marriage teamwork. It speaks to the real issues and roles definition that confronts the Proverbs 31 husband and father and the Proverbs 31 wife and mother. A most unusual and unique presentation, that strikes in a stunning manner at the heart core issue for both men and woman.


---
---
Parenting Seminars
The Adventure of Parenting – Proverbial Strategy and Practical Methods for Raising Children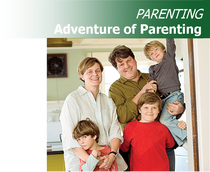 This vital 8-hour seminar presents the proverbial wisdom and grace basis for parenting from a covenant point of view. The seminar builds around the four stages for growing children as presented in the Book of Proverbs, with special emphasis on the distinction between grace-based parenting and law-based parenting. It teaches how to lay the foundations and how to preserve the results. Parents will learn practical methods and motivational concepts. Grace-filled parenting pays great dividends.

---
The Parenting of Jesus – Insights from the Family of Jesus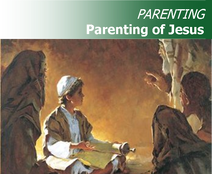 This 3-hour seminar contains exciting and practical lessons learned from the Luke 2 model about the parenting of Jesus and the issue of teenage transitions. Key is how Jesus' parents went about teaching obedience to their teenage son. This seminar has opened many eyes, and been both insightful encouragements to many, as well as provide practical means and methods for dealing with the difficult sequence of growing up your teenager(s).

---
The Parenting of Teenagers – Helping Teenagers in the Transitional Adolescent Years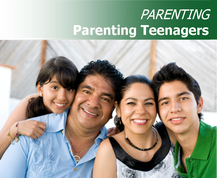 This 6-hour seminar fully explores what is means to raise a child during the teenage transition years.


---